The Herb Garden.......in the Beginning
That is Bo overlooking the operation. He is the boss of the backyard!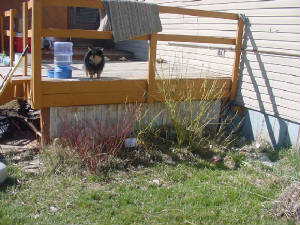 April 2007
The Herb Garden..........In Process
May 1, 2007
May 2007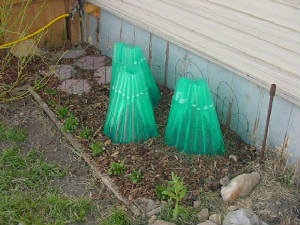 Wall of waters are warming up the soil for tomatoes. Johnny Jump-ups were added for color.
The water source for the back yard is in this corner, thus the pavers.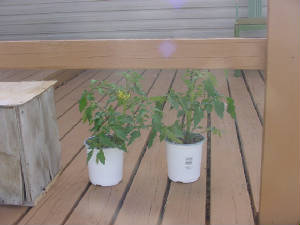 THE TOMATOES, READY TO GO IN!
May 2007
We cleaned out beds, added bark and trimmed the dogwoods. They are budding out now.