The Rose Garden..............in the Beginning
That's Bo, the garden dog, on the porch!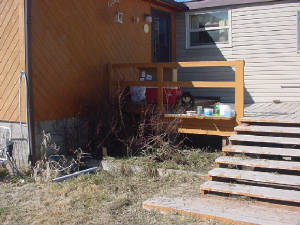 APRIL 2007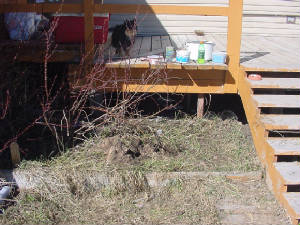 APRIL 2007
May 15, 2007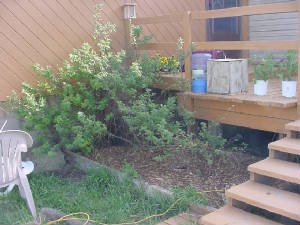 We cleaned out the grass, added bark and planted new rose.
May 15, 2007
This is a pic of the new rose. Look close, you can see the new buds!